Updated 17th May 2022
---
On the 27th and 28th April 2022, CyberSANE participated in the Non-thematic days of Networking and Distributed Systems organised by the GDR RSD.
We were represented by Edward Staddon from Inria, who presented the project at a poster session as well as his work around securing wireless communications in the context of IoT Networks.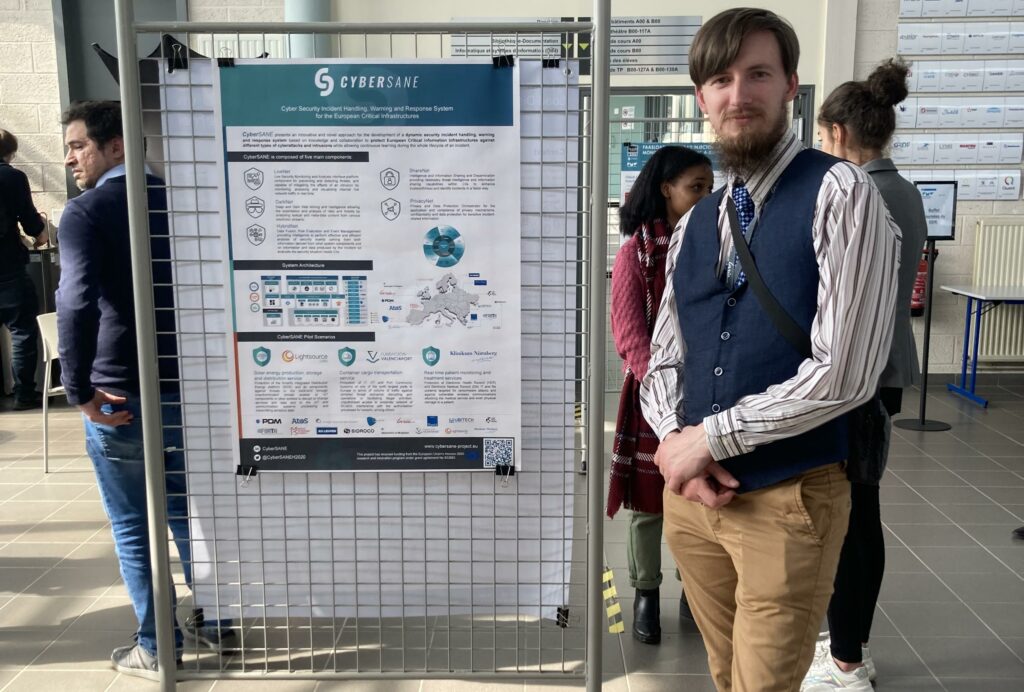 ---
What is the GDR RSD?
The GdR Networking and Distributed Systems aims to contribute to the scientific animation, structuring, revitalization, promotion of knowledge and synergy of these two founding research areas of the great advances and innovations in the field of Sciences and Technologies of Information and Communication (STIC).
The GdR RSD thus covers and integrates a whole thematic continuum constituting large-scale communicating systems likely to support critical applications, we will mention in particular:
Communication mechanisms, protocols and networks;
Runtime support middleware for distributed applications;
Virtualization, adaptation and reconfiguration of resources;
Modelling, analysis and formal design of distributed, dynamic and constrained systems of systems;
Autonomous and adaptive management of very large dynamic distributed systems;
Effective resource management through placement and scheduling;
High-performance and intelligent access and processing of large-scale distributed information;
The preservation of confidentiality, security, reliability and performance constraints in large-scale dynamic distributed systems.