ShareNet provides threat intelligence and information sharing capabilities within the CIIs and other involved parties such as industry cooperation groups and Computer Security Incident Response Teams – CSIRTs. Within the CyberSANE system, it is one of the main core elements for the proper identification of new attack patterns from the open web and for sharing this data both at internal and external level considering the compliance of data-sharing agreements required to be properly enforced.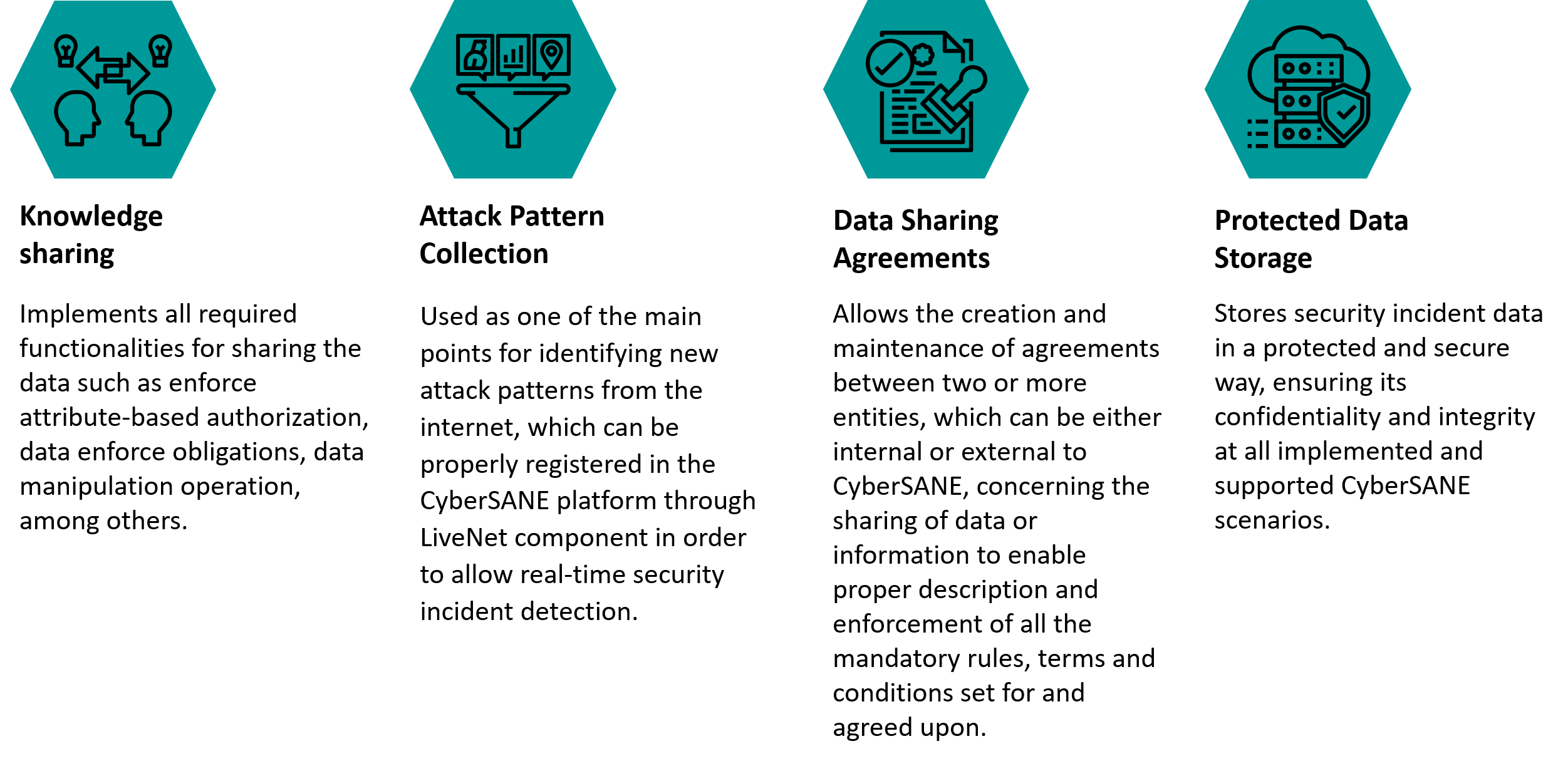 ---
C3ISP
C3ISP by CNR defines a collaborative and confidential information sharing, analysis and protection framework as a service for cyber security management. Its innovation is the possibility to share information in a flexible and controllable manner inside a collaborative multi-domain environment to improve detection of cyber threats and response capabilities, still preserving the confidentiality of the shared information.
This tool supports the CyberSANE system with necessary threat intelligence and information sharing capabilities, enabling entities to collect attack patterns, store information securely, and sharing information according to security policies defined through human-readable data-sharing agreements.
---
Sharing Platform
Sharing Platform is based in the cooperation of Greek National CERT, Cyber Defence Directorate of Ministry of Defence, Greek Research and Technology Network and FORTH CERT.
It provides cybersecurity related information exchange, integration with MeliCERTes CSP platform and proposes cybersecurity solutions that allow ICT enabled organization and enterprises to focus on the products and services that they offer to citizens.
This tool contributes to the CyberSANE system by allowing the sharing of all security information, threat intelligence, IoC, APT analysis and more to a larger cooperative network, increasing the overall preparedness of European organisations.