PrivacyNet is responsible for managing and orchestrating privacy mechanisms required to maximise the levels of confidentiality and data protection. It sets up security and data privacy policies, allowing security professionals and experts to specify all the protection rules and terms that must be performed, and the required conditions to execute them.
This component is in very close interoperation with ShareNet, and covers a wide range of techniques, including homomorphic cryptography, attribute-based and searchable encryption, anonymization, location privacy, multi-party and verifiable computation, to meet highly demanding regulatory compliance obligations.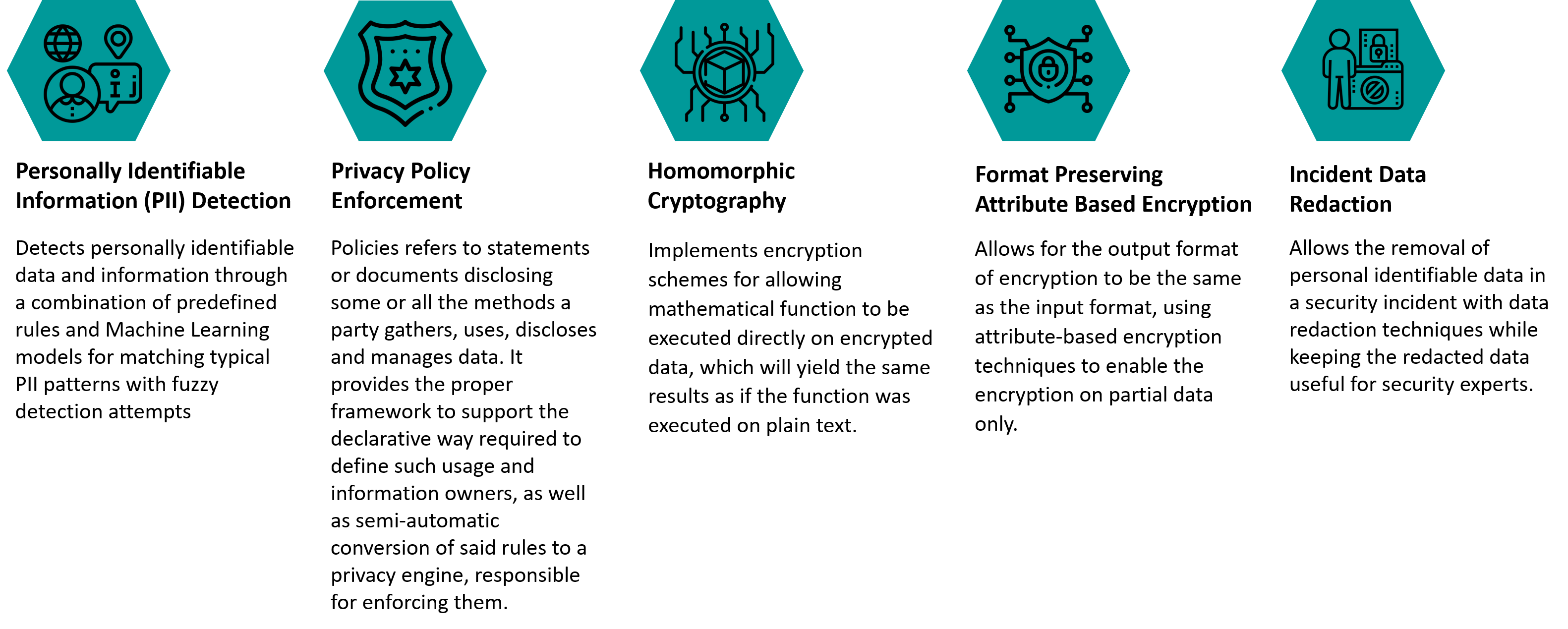 ---
Chimera
PDMFC's CHIMERA prevents unintended access to sensitive data and ensure compliance with evolving data protection regulations, while facilitating data sharing between organizations.
Chimera is a dataflow application, integrated in a Web User Interface that can communicate with the Orchestration-Frameworks APIs allowing a user to manipulate knowledge and data generated by other tools. It can safeguard access to data through anonymization using a set of algorithmic techniques which make it very difficult to decode in a timely manner (less than a few million years).
The data is collected, processed, transformed, and filtered in order to discard what is not relevant. It can support auto detection of personal data through scanning of existing files (e.g. documents, pdf, spreadsheets, txt, etc) but in the case of the CyberSANE platform it will be instructed to do so according to a configuration in PrivacyNet service. Chimera will be the main tool behind the PrivacyNet component, focusing on providing the anonymization services to scrub clean, network traffic, logs, incident data and user data.