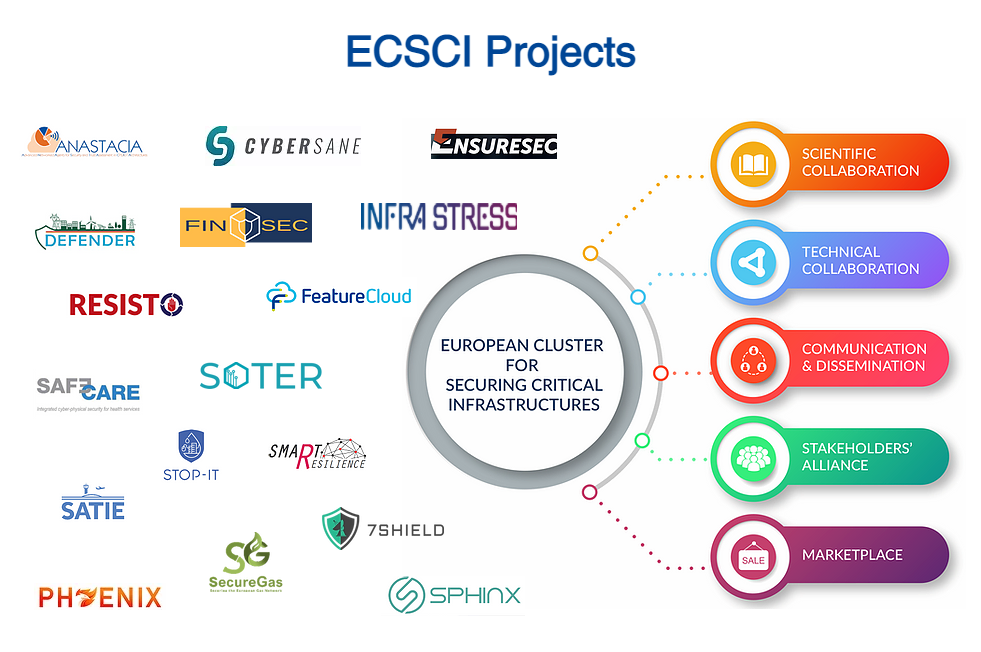 ---
Aiming to maximise its impact while actively collaborating with different research initiatives and projects, CyberSANE project has recently become a new member of the European Cluster for Securing Critical Infrastructures (ECSCI). The Cluster brings together more than 15 projects funded by the European Commission for enhancing the protection of Critical Infrastructures in Europe through the identification of synergies and collaboration on different fields such as scientific and technical collaboration, communication and dissemination, standardisation, among many others.
CyberSANE project will be represented by Manos Athanatos (FORTH) and Ana María Morales (ATOS) for the collaboration on current activities on standardisation and communication respectively. For the latter, it is expected the organisation of the 2nd ECSCI Workshop on Critical Infrastructure Protection that it is expected to be co-located within a recognised event on this field during 2021. The targeted topics for the workshop will be:
Risk assessment for Critical Infrastructures
Integrated cyber-physical security
Cascading effect
Combining safety and security
We expect that our involvement is going to bring many opportunities for the project, as well as supporting other projects on their endeavours.
For more information about ECSCI, visit: https://www.finsec-project.eu/ecsci