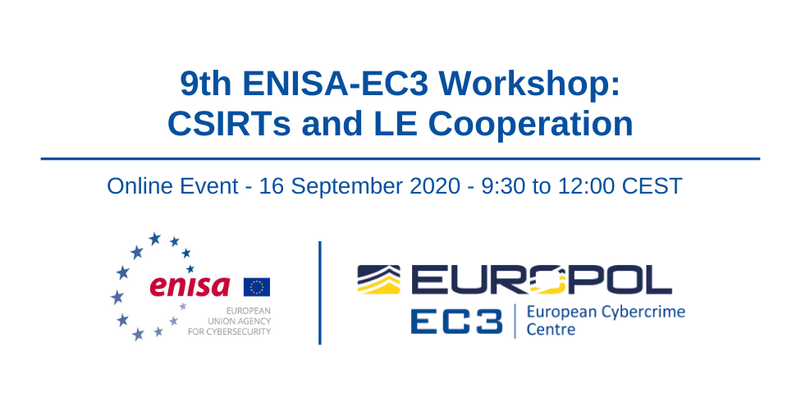 ---
The 16th September 2020, CyberSANE will participate in the 9th ENISA-EC3 Workshop: CSIRTs and LE Cooperation.
This virtual workshop will explore and discuss the various areas of cooperation and expertise between national and governmental Computer Security Incident Response Teams (CSRITs) in Europe and their Law Enforcement (LE) counterparts.
Visit their website to know more.