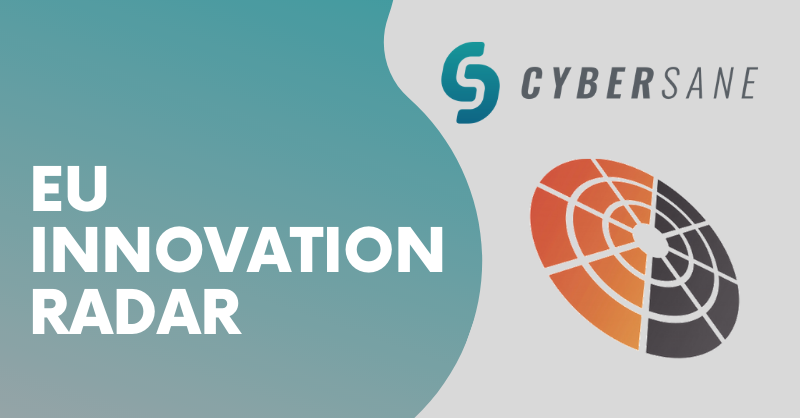 Updated 16th July 2021
CyberSANE is delighted to share that some of the innovations developed during the project have been analysed and identified by the European Commission's Innovation Radar. Furthermore, their analysis also identified the different partners deemed "Key Innovator's" in the development of each innovation. Congratulations to all listed below!
---
---
---
What is the EU Innovation Radar ?
The Innovation Radar is a European Commission initiative to identify high potential innovations and innovators in EU-funded research and innovation projects. Their goal is to allow every citizen, public official, professional and business person to discover the outputs of EU innovation funding and give them a chance to seek out innovators who could follow in the footsteps of companies such as Skype, TomTom, ARM Holdings, all of whom received EU funding in their early days.
If you wish to know more about the Innovation Radar and see the various innovations the radar has picked up, then visit their website here.