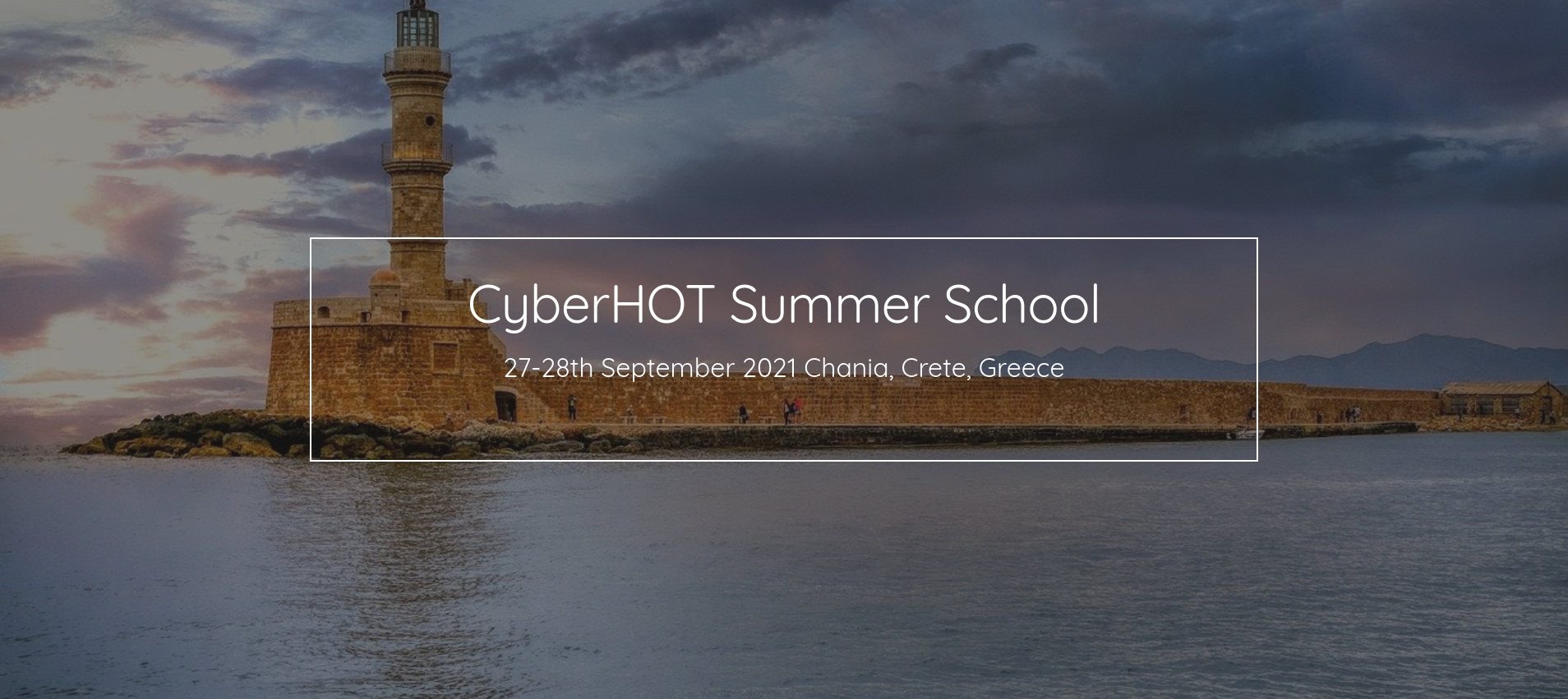 ---
Updated 30th September 2021
On the 27th and 28th September 2021, the CyberSANE participated in the CyberHOT Summer School.
Furthermore, CyberSANE also sponsored this event providing both content and speakers, thus supporting the sharing of cyber security related knowledge, helping them to respond and combat anything that they may encounter.
Two of our partners from FORTH, Eva Papadogiannaki and Manos Athanatos, attended the event and took a moment to present CyberSANE to the other participants.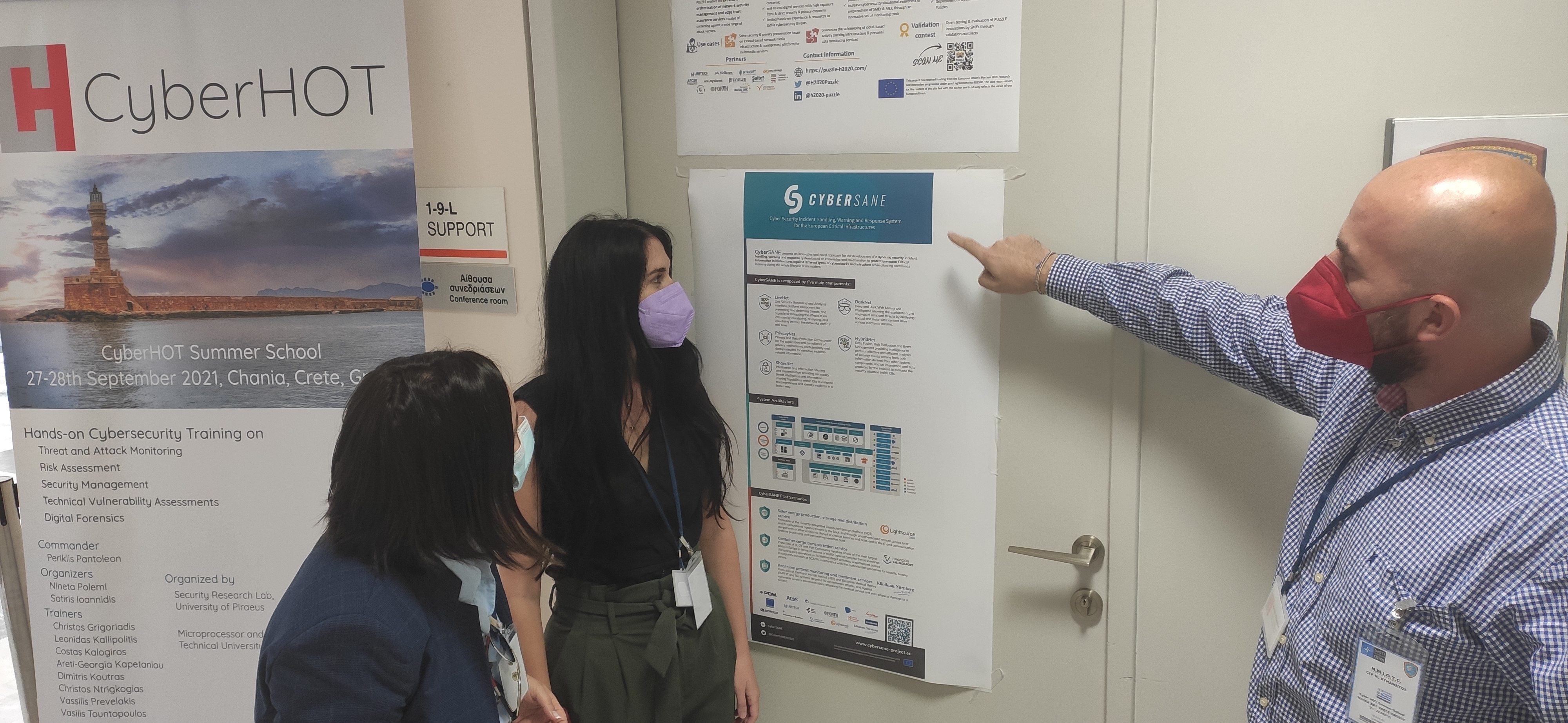 ---
What is CyberHOT Summer School 2021?
The Cybersecurity Hands-On-Training (CyberHOT) Summer School is organised by the Security Research Lab from the University of Pireaus, Greece and the Microprocessor and Hardware Lab from the Technical University of Crete, Crete. It will be held on the 27th and 28th September 2021, under the auspices of the NATO Maritime In Interdiction Operational Training Centre (NMICTC).
During this course, the participants will receive hands-on training on:
Threat and Attack Monitoring
Risk Assessment
Security Management
Technical Vulnerability Assessments
Digital Forensics
Unsure if you should attend? This summer school is destined for the following demographics:
Security officers
System/network administrators
ICT security professionals
Technical cyber security staff
Government ICT security officials
Ethical hackers
Penetration testers
Software developers
Students in cybersecurity
Still unsure? Then herewith 10+1 reasons not the miss CyberHOT!
Advance your security knowledge to practical, effective cyber incident expertise.
Develop cyber situational awareness skills.
Get familiar with best cyber defence practices based on the latest cyber attacks.
Build collaboration and synergy with your cyber security team members.
Learn how to evaluate strategies, tools, procedures, based upon specific assessment criteria.
Learn from and interact with our professional eight (8) trainers.
Receive the NMIOTC certification of attendance.
Learn how to gather evidence and investigate cyber crimes.
Boost your career and pave your way towards becoming a cyber security professional.
Boost your cybersecurity profile, get recognised for your cybersecurity technical skills, and stand out in the IT crowd.
Combine high-quality professional-level education with entertainment at the island of Crete!
Click here to take a look at the schools program and here to sign up.