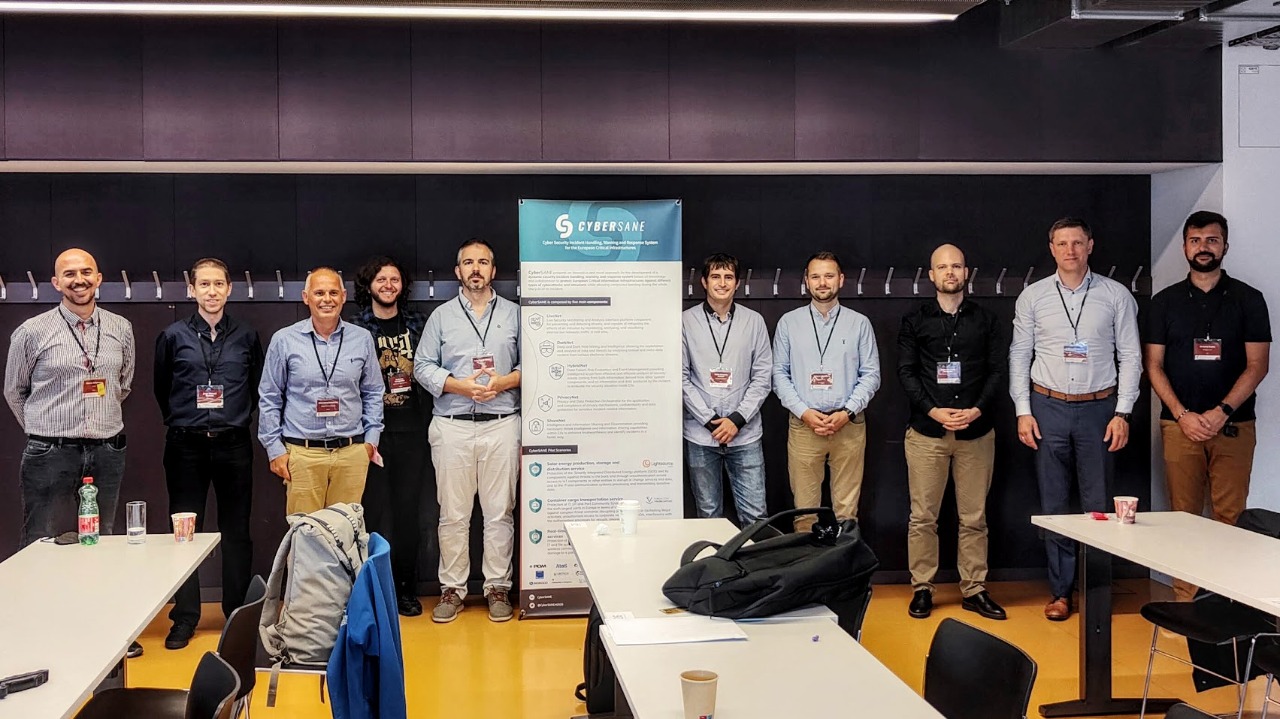 Updated 25th August 2022
---
On the 23rd August 2022, CyberSANE held the International Workshop on Cybersecurity on Critical Infrastructures Management (CyberSANE 2022). The objectives of this workshop were to present the CyberSANE project and its architecture to participants. Furthermore, we presented the three use cases as well as the results of their respective studies. We also talked about the various standardisation activities partaken during the project as well as various business models. It was held in conjunction with the 17th International Conference on Availability, Reliability and Security (ARES 2022), in Vienna, Austria.
See below for an overview of the agenda, as well as the list of speakers.
If you missed the workshop, then don't worry, you can catch up on the projects pitch at the start of the ARES Conference, as well as the workshop itself:
Part 1

Part 2
Here are some photos of the Workshop itself:
---
Agenda
15:45 – 16:00
From Zero to Hero
Luis Landeiro Ribeiro, PDMFC

16:00 – 16:45
CyberSANE Platform Overview
Thanos Karantjias, Maggioli

16:45 – 17:15
CyberSANE Business models
Armend Duzha , Maggioli
17:15 – 17:30
Coffee Break
17:30 – 18:30
CyberSANE pilots: use cases and lessons learnt
Guillermo Yuste, Atos
Pablo Giménez Salazar, VPF
Robert Bordianu, LSE
Andrius Patapovas, KN
18:30 – 18:45
Standardisation Activities
Manos Athanatos, FORTH
18:45 – 19:00
Q&A
Thanos Karantjias, Maggioli
Luis Landeiro Ribeiro, PDMFC
---
Virtual Registration Form
The event has passed, registration is now closed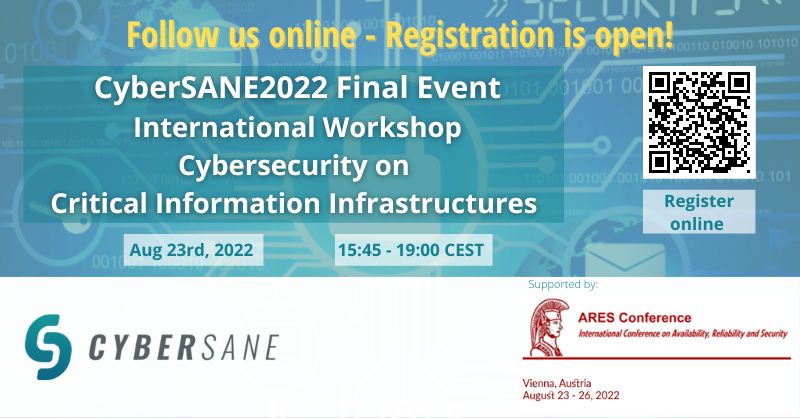 ---

What is ARES 2022?
The International Conference on Availability, Reliability and Security (ARES) brings together researchers and practitioners in the field of IT security & privacy.Since 2005, ARES serves as an important platform to exchange, discuss and transfer knowledge and is hosted every year in another European city.
The 2022 conference is the 17th edition of ARES and will be held from August 23 to August 26, 2022 in Vienna, Austria.The International IFIP Cross Domain Conference for Machine Learning & Knowledge Extraction (CD-MAKE) will be co-located with ARES 2022!
Visit their website to see a list of keynote speakers as well as the detailed program of the conference.
---
Speakers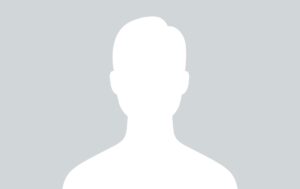 Jorge Martins

PDMFC
Head of PMO at PDMFC, Project Manager for the CyberSANE project.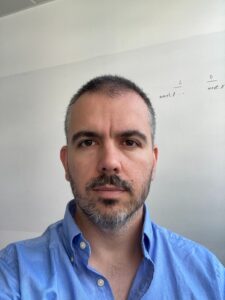 Luis Landeiro Ribeiro
PDMFC
Luis Ribeiro received his B. Tech from Instituto Superior Técnico –Lisbon in 2007, his M.S. in Information & Computer Science from the Instituto Superior Técnico – Lisbon in 2007 with a dissertation on agents for massive multiplayer online games, which later would become the core for the version 2.0 of the online game Almansur (www.almansur.net). Started his career in 2002 as an undergraduate researcher for the INESC-ID SAT group, developing optimization techniques for speeding up SAT-Solvers on complex NP-Complete problems.
From 2004 to 2006 worked as algorithm specialist at SIEMENS R&D, during which time he created a routing simulator algorithm and a network element simulator for STP and MSTP protocols. Between 2006 and 2007 worked on his master thesis and finished the first commercial version of Almansur. He is a technical evangelist at PDMFC, making sure everyone is up to date on the usage of new technologies. In the past he lead the CSIRT team at Vodafone Portugal and worked as an expert advisor to the CSIRT of several Portuguese National Entities. Currently splits his time between security research projects, management of PDMFC group.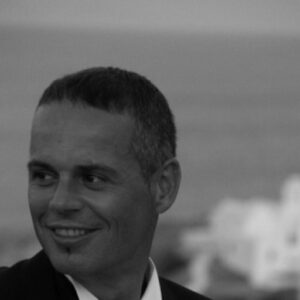 Thanos Karantjias

Maggioli
Dr. A. Karantjias has obtained the Degree of Electrical and Computer Engineering from University of Patras (Greece) in 2000 and a PhD in Computer Science from National Technical University of Athens (Greece) in 2005. His current research interests include identification, design and evaluation of synchronous security and privacy issues on Critical Infrastructures (i.e. Ports, Airports, Hospitals, etc.), as well as analysis, modelling and interpretation of data for the proper design, implementation and utilization of advanced computerised models, reaching new machine learning models and algorithms. He has been involved in a set of European and national research projects and he has authored over 35 publications on several topics such as cyber security, privacy, modern architecture design, and other.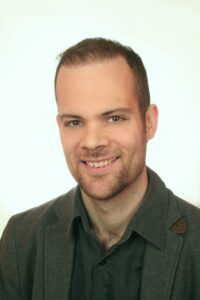 Guillermo Yuste

Atos
Guillermo Yuste is a software engineer with extensive experience in designing and testing applications. He started his career seeking vulnerabilities in web applications and shortly after he specialized in the development of anomaly detection programs. He is also experienced in the risk models definition and cyber risk management. Currently he is a cybersecurity analyst in Atos Digital Security & Computer Vision group. He has been working for several years in H2020 European projects,  mainly but not only  developing cybersecurity sensors and deploying and optimizing SIEM tools.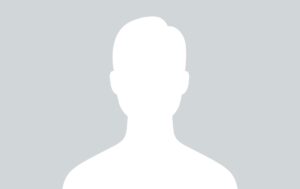 Armend Duzha

Maggioli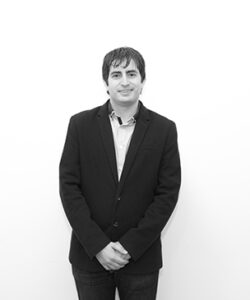 Pablo Giménez

Fundacion Valenciaport

Pablo Gimenez, Ph.D., received his M.Sc. degree in telecommunication engineering from the Universitat Politecnica de Valencia. He made his final project about nutritional applications in TSB, a research group dedicated to improving health and well-being. Later he became a member of the Distributed Real-Time Systems research group of the Communication Department at the UPV, where he received his Ph.D. He has been involved in research projects related to the implementation of SWE to logistics services, industrial safety and security assurance for smart grids safer. He is currently working at the Valenciaport Foundation as a developer in research projects related to IT and IoT.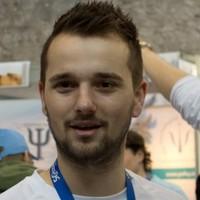 Robert Bordianu
Lightsource Labs

Bio coming soon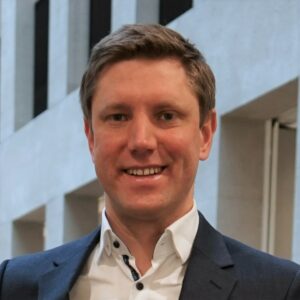 Andrius Patapovas
Klinikum Nurnberg

Prof. Andrius Patapovas is a lecturer at the Nuremberg School of Health in the field of digitization in healthcare systems since 2021 and assists the CyberSANE Project on behalf of Klinikum Nuremberg. In 2010 he completed his master's degree in computer science at the University of Leipzig and started working as a research assistant at the Friedrich-Alexander-University Erlangen-Nuremberg. In his doctorate thesis he was focusing on optimization of computerized decision support systems for drug therapy safety. He holds a doctorate degree in medical informatics. In 2015 he switched to a medical technology manufacturer as a management consultant and dealt with the application of IT technologies for process optimization in hospitals worldwide. Between 2019 and 2021, he led a division called business organization at the municipal hospital and was responsible for digital transformation of the healthcare provider.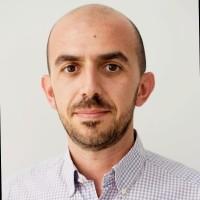 Manos Athanathos
FORTH
Manos has received his B.S. ('05) and M.Sc. ('07) degrees in Computer Science from the University of Crete, Greece. His main research interests are in the areas of systems, network and system security, deception technologies, network monitoring and Cyber Ranges. He is currently a Technical Project Manager for FORTH, handling numerous Cybersecurity H2020 projects like SMESEC, SPIDER, CyberSANE, PUZZLE and ASCAPE. He was the Scientific and technical manager of CIPSEC and participated in numerous FP6, FP7 and H2020 projects since 2005.